Boks(e)mat – Utstilling
Vi har mange CD-bokser på Deichman hvor du virkelig kan ta et dypdykk i ulike artisters produksjon. Her er et lite utvalg!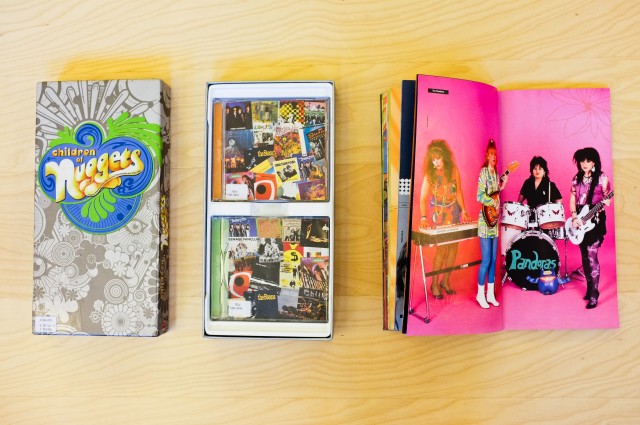 Children of Nuggets: Original Artyfacts from the Second Psychedelic Era, 1976–1995 er et fire CD-samlealbum av alternative popmusikk fra 1976 og 1996, selv om de fleste av opptakene er fra 1980-tallet. Den ble utgitt på Rhino Records i 2005. Tittelen refererer til den opprinnelige Nuggets LP'en, som først ble utgitt i 1972.
Sangutvalget fremhever de artistene som sprang ut fra Los Angeles' Paisley Underground scene på 1980-tallet, med spor av Rain Parade,The Dream Syndicate, The Three O'Clock, Green on Red og The Bangles (opptak under deres tidligere navn som Bangs) alle med.
Noel Murray of The A.V. Club skriver, «By the time the set hits its second disc, the programmers are lining up one obscure wonder after another, hitting a precipitous peak in the middle of disc three with the one-two of  The Stems' molten power-pop anthem «Love Will Grow» and The Spongetones' fractured The Beatles homage «She Goes Out With Everybody.»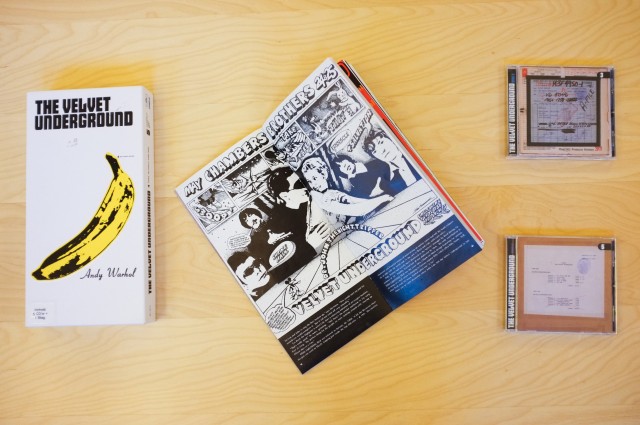 The Velvet Underground
The Velvet Underground : Peel Slowly and See
Chronicles/Polygram Records, 1995. – 5 kompaktplater (382 min) :
digital, + 1 bilag (88 s.)
Inneholder demoer, liveinnspillinger, outtakes, pluss alle de fire
offisielle studioalbumene: «The Velvet Underground & Nico» (1967),
«White Light/White Heat» (1968), «The Velvet Underground» (1968),
«Loaded» (1970). – Stor Boks med hefte.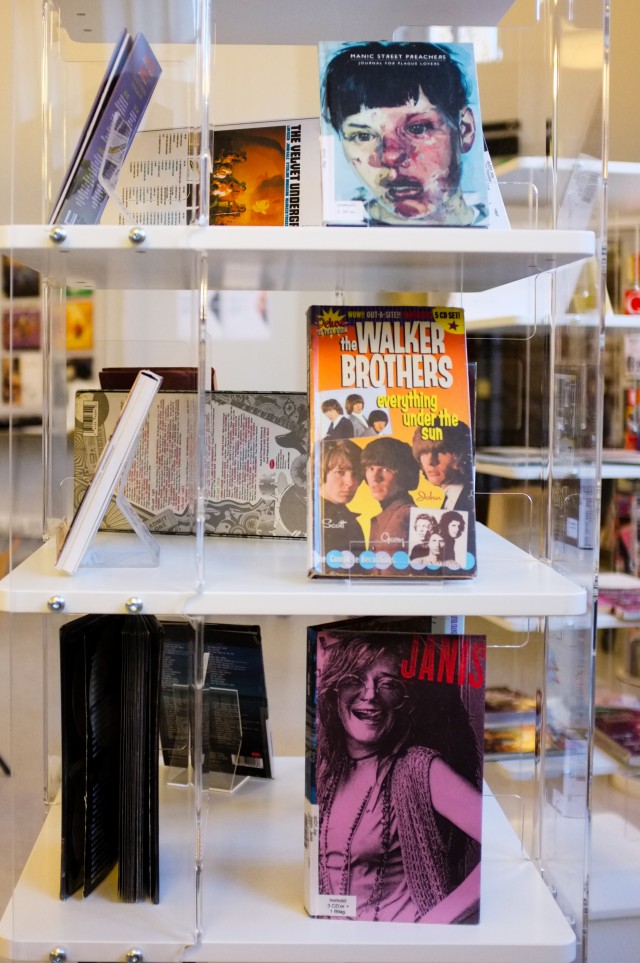 Manic Street Preachers
Journal for Plague Lovers
Columbia/Sony, 2009.
2 CD'er (76 min)
Inneholder også en bonus-CD med demoversjoner av de samme låtene. Tekster i innleggsheftet.
Manic Street Preachers er tilbake med Journal for Plague Lovers, en plate som hedrer minnet til gitarist Richey James Edwards, som forsvant i 1995 men ble offisielt erklært død i november 2008, med en rå lyd vi ikke har hørt siden «The Holy Bible» fra 1994. Steve Albini er hentet inn som produsent, en mann som var elsket av Richey James Edwards for sin skitne produksjon av blant annet Nirvanas «In Utero«. Han har også produsert plater for Pixies, PJ Harvey og Joanna Newsom.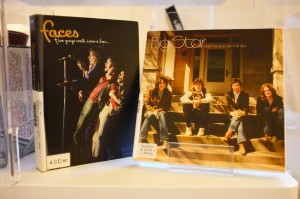 Big Star
Keep an Eye on the Sky
Rhino, 2009.
4 CD'er (302 min) : digital + 1 bilag (100 s.)
Inneholder foruten spor fra de 3 studioalbumene: «No. 1 Record» (1972),
«Radio City» (1974), «Third/Sister Lovers» (1978), også demoer, singler,
alternative versjoner, og en live-innspilling fra Lafayette's Music
Room, Memphis, TN, januar 1973.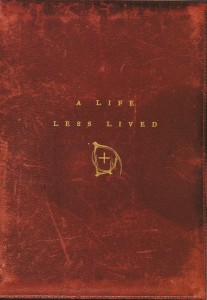 A Life Less Lived: The Gothic Box
Utgitt: Rhino, 2006 .
3 CD 'er pluss en DVD. (235 min)
Best of all, it's the rare box set a person can buy to sink into a world that– unless you've been a serious goth all along– feels alien and new: These acts have been stuck in the goth ghetto so long that you might be amazed how much they have in common with their better-remembered peers, skriver Pitchfork.
Eller finner du bokser av Siouxsie and the Banshees, Janis Joplin, Faces, The Walker Brothers m.m.
Foto: Frank Michaelsen