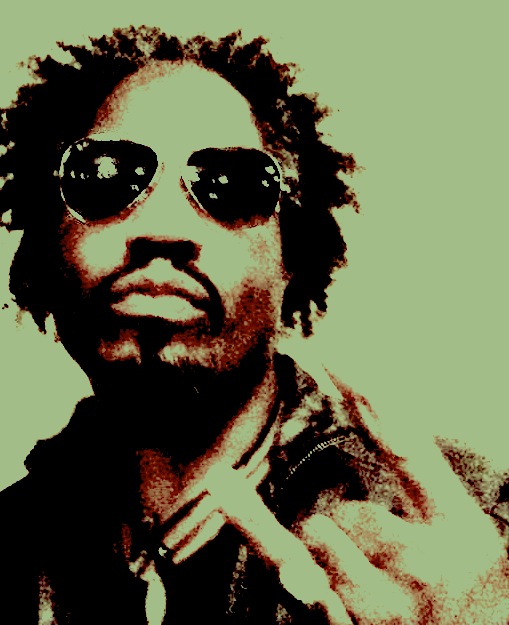 Interview with Rob «Fonksta» Bacon
Legendary funkmeister «Fonksta» Bacon throwing up the P-funk sign. 
Robert Bacon is one hell of a guitarist. Born in Detroit, he grew up on Motown and Funkadelic-records. His funky licks shaped the sound of L.A.s Gangsta Rap in the 90's and his collaborations with DJ Quik are pure sonic magic. Aside from Hip Hop, you might have heard him on records from Raphael Saadiq, Lucy Pearl, Ashanti, John Legend and Mariah Carey. On DJ Quik's new record, the critically acclaimed The Midnight Life, Bacon has his own track, the mellow "Bacon's Groove".
1.You and DJ Quik have a long history and amazing chemistry, what was it like hooking back up with him for The Midnight Life?
It had been some years since Quik and I were able to get into the lab together. I was finally off the road, and I had wrapped up a season of the Arsenio Hall Show (I was the guitarist in his house band, Posse 2.0). So I basically came in as Quik was about to wrap up the new record. It was really good to just hang in the studio again and vibe out. We are always able to find the magic and create something dope.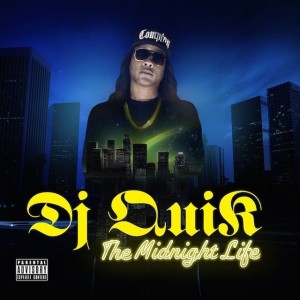 2. Growing up, what artists inspired you the most?
Growing up,  I was first inspired to play guitar listening to my parents' Isley Brothers albums. When I heard the sound of Ernie Isley…that was it! Also, I started picking out George Benson tunes on my Dad's old guitar. That's when my folks decided to get me my first real electric guitar. I was about eleven years old. As a teen, I absorbed all the Funk and Classic Rock stuff I was hearing. Jimi Hendrix, Funkadelic, and all the Disco/Dance Funk bands of the late 70's and early 80's, like Cameo, Slave, Lakeside, Roger & Zapp, stuff like that. Then, when I was about 15 , I heard Prince…that changed my LIFE! All through High School, it was all about Prince, The Time, and all that Minneapolis Funk of the 80's.
The Time «Cool»
3. When did you move to Los Angeles? And were you always set on making a living as a guitar player?
I moved from Detroit to L.A. right out of High School, determined to make my name as a professional musician and artist.
4. In the 80's, the Hip Hop beats were primarily based on samples and drum machines. In the early 90's hiphop-producers on the West Coast started to work more with session players and created a more live sound. When did you start linking up with DJ Quik? Where you into Hip Hop at that time?
I was introduced to Quik by his first producers, Courtney Branch and Tracy Kendrick (Total Track Productions). I had been doing some session work for them.  I was never really a Hip Hop head per se, just a guitarist/bassist/keyboardist who knew the Funk, and could play that style and vibe that the West Coast rap producers were into at the time.
5. I concider "Rhythm-al-ism" by DJ Quik to be the best produced album in the history of mankind. Do you remember what the sessions for that particular album was like? 
I did a few cuts with Quik on Rhythm-al-ism, that's one of my favorites too. The one that stands out for me is «We Still Party». I remember cutting those guitars in Quiks living room! Also, at Skip Sailors Recordings in Hollywood, where we cut «Medley 4 a V»,  I remember Snoop, Nate Dogg, AMG, Hi-C, El DeBarge and all the homies being there that night, and at the end we just let the tape roll. That's when Quik let me just go off and that became «Medley 4 a V (reprise)», the guitar solo version.
DJ Quik «We Still Party» (1998)
6. One of my all-time favorite tracks is Suga Frees "If U Stay Ready". The hook is superb, the production is crazy, Suga Free is on fire with his unorthodox flow and your guitar-lick there is just legendary. Suga Free is quite a character. Do you have any crazy stories involving him?
The story of «If U Stay Ready» is a great and funny memory for me. We had spent a weekend out at Quik's house, just to work up some tracks for the first Suga Free album. When first met Suga Free, his energy reminded me so much of Roger Troutman! One morning, I was the first one awake and I started messing with the idea that became the main guitar chords for the song. Playa Hamm was up too, he was ironing a shirt, and he said «Man.. that shit is dope..can I write a verse?» Then, I remember Quik came running from upstairs yelling «Bacoooon!! Keep playing THAT!!» And he went to the MPC and worked up a sick breakbeat. I layed the guitars over that, then I played the bass line and «Roger» sounding synth chords on a little Yamaha keyboard. Then me and G-One came up with the «If U Stay Ready» hook. I sang the hook as a demo 'cause we were going to get a female vocalist to do it, but they wound up keeping my vocal on it, so thats me you hear singing on «If U Stay Ready»!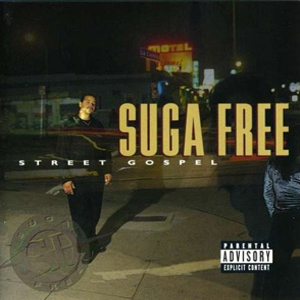 Suga Free feat. Playa Hamm «If U Stay Ready» (1997)
7. What is your favorite Quik/Bacon-collaboration?
I would say my favorite Quik/Bacon collaboration was the entire «Way 2 Fonky» album, which we wrote and produced together.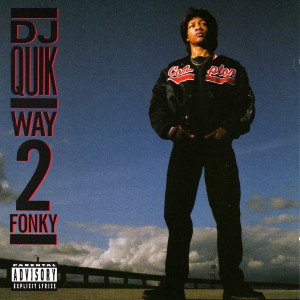 DJ Quik «Way 2 Fonky» (1992)
8. In the 90's you also did a lot of work with South Central Cartel and their proteges Young Murder Squad. Those guys always seemed to be extremely G'd up. What was it like working with them?
In the 90's, groups like S.C.C. & and a lot of the West Coast rappers and groups were hitting me up for that Funk guitar & bass. It was a great period for me. I was in the studio almost every day for a good few years.
9. The South Central Cartel-album "All Day Everyday" is brilliant, and your guitar-playing have a key role on there. What song from your S.C.C.-catalogue is your favorite, and why?
Cant pick a favorite of the S.C.C. stuff… I just remember that all that shit was funky!
South Central Cartel «All Day Everyday» (1997)
10. I've read somewhere that you play guitar on 2Pac's classic "Dear Mama". Is this true? 
On «Dear Mama», I was working with the producer Tony Pizzaro. I remember just playing over the original sample he was using, nothing much. But that song became a classic.
11. Back in the 90's DJ Quik and MC Eiht had a well-known beef that seemed pretty serious. Aside from being Quik's go-to-guitar player you also worked with MC Eith, doing production on"Death Wish IV", which actually was a diss-track to DJ Quik. Did that complicate your relationship with Quik? 
When I did the MC Eiht tracks, as with many others, I had no clue as to what the track would wind up being called, or what the lyrics would be. It was just another track I was playing on. So no, there was no drama as far as Quik and myself were concerned. He understood there was no way I could have known it would wind up being a diss track. If I had known, of course I would have declined to be involved. I don't get caught up in that kind of bullshit.
MC Eiht «Def Wish IV (Tap That Azz)»
12. Raphael Saadiq is an artist you have worked with a lot, playing on albums like "Instant Vintage" and "The Way I See It". Was it hard recreating that old Motown-sound for "The Way I See It"? 
With Saadiq, we share many of the same musical roots and influences. When he decided he wanted to try and revisit that Motown sound, he called on me because he knew I was from Detroit and had grown up on that music. It was an amazing «period piece» album.
13. R. Kellys smash "Home Alone" got that classic Rob Bacon-groove. It was produced by G-One, with you on the guitar. What was it like working with Kells?
On «Home Alone» I was just in the studio with G-One and his engineer, I never met R. Kelly. I just played layers of «counter point» guitar rhythms (which G-One loves), and he did a great job of placing them in the track, to make the groove «bounce».
R. Kelly feat. Keith Murray «Home Alone» (1998)
14. Last year you were a part of the band on the Arsenio Hall Show. What artists and projects are you lending your talents to these days?
Since Arsenio Hall Show, which was an awesome experience, I have been back touring with the legendary Chaka Khan as her guitarist, as well as in sessions with various projects including my own. One project that has been a dream of mine is an instrumental guitar tribute album to Roger Troutman, whom we all worshiped and miss so very much. Most think of Roger from the standpoint of his genius with the «Talk Box», but I want to acknowledge his brilliance and funkiness on the guitar. I always loved his guitar work on those classic Zapp jams. I play guitar on «Quik's Groove 9» on The Midnight Life, playing it in that Roger Troutman type of style. Not sure if I was credited, so wanted to make sure people know! I'm also looking to have co-production by Quik on that Roger Troutman tribute album I mentioned. Peace out and keep that «P» in it!
Her kan du ellers søke etter og låne musikk, bøker, tegneserier og noter i Deichmans katalog