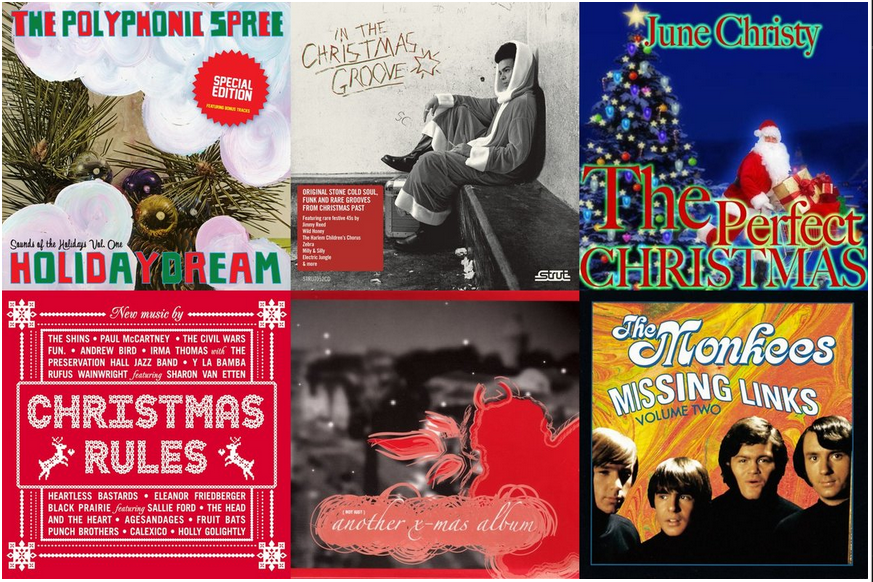 Alternativ juleplayliste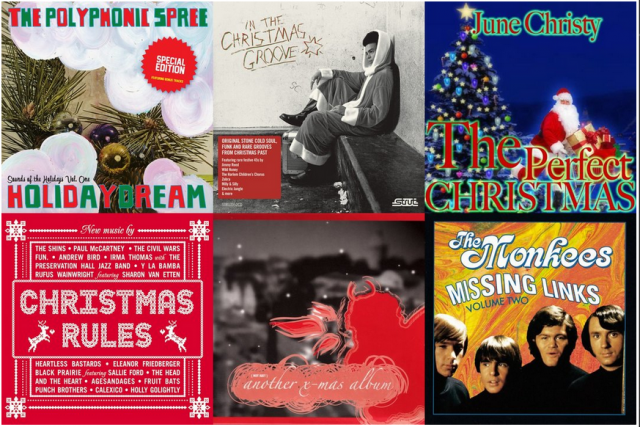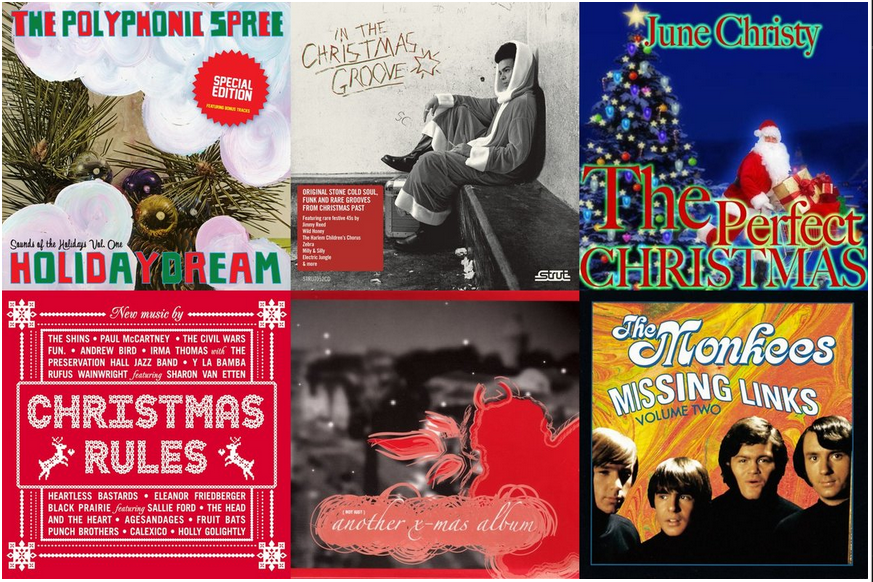 Er du i den situasjonen der «O helga natt» liksom ikke trykker inn de rette knappene lenger? Fortvil ei. Jan Thomas Hasselgreen, en av bakmennene i plateselskapet Nordpolen musikklubb, som gir ut eksklusive julesanger på 7″ singler, har (ikke overraskende) en voldsom appetitt for interessante julesanger. Hasselgreen har sniffet frem en røys alternative julesanger for de av oss med litt smalere smak.
Playlisten er laget i Tidal (se under).

1. It's the Most Wonderful Time of the Year – The Polyphonic Spree
2. Getting Down For Xmas – Milly & Silly
3. The Merriest – June Christy
4. I Heard The Bells On Christmas Day – The Civil Wars
5. Back by Christmas – The Colors Turned Red
6. Rui Chiu – The Monkees
7. Blue Xmas (To Whom It May Concern) – Miles Davis, Gil Evans
8. Xmas Island – Richard Fariña, Eric Von Schmidt
9. Nothing Left to Do (Let's Make This Christmas Blue) – The Both
10. Whatever Happened To Christmas – Frank Sinatra
11. White Christmas – ESQUIVEL
12. Black Christmas – The Emotions
13. En Jul Jeg Aldri Glemmer – Reidar Andresen
14. Another Christmas at Home – Eux Autres
15. Christmas Is the Only Time – Wes Lachot
16. Waking Up On Christmas Morning – The Smithereens
17. Dine lepper smaker jul- Hvitmalt Gjerde
18. White Christmas – Charlie Parker
19. Carol for Another Christmas – Henry Mancini
20. As The Snowflakes – Fall Smith, Burrows
21. Xmas Curtain – My Morning Jacket
22. New Year's Eve's The Loneliest Night Of The Year – Trembling Bells, Bonnie «Prince» Billy
23. Look Around You (It's Christmas Time) – Bobby Goldsboro
24. Jul (i sin helhet) på Jæren – Kitchen Orchestra med Pål Jackman
25. Santa Claus – Throwing Muses
26. Christmas Time in Motor City – Was (Not Was)
27. Slashed Wrists This Christmas – Gruff Rhys
28. The Little Drummer Boy – The Soulful Strings
29. Christmas In Surburbia – Martin Newell
30. Lonely Christmas Call – George Jones
31. Home For The Holidays – Emmy The Great, Tim Wheeler
32. White Christmas – Big Maybelle
33. Virgin Mary – Joan Baez
34. Purple Snowflakes – Marvin Gaye
35. Invisible Mistletoe – Franklin Bruno
36. Diverse Julboogie – Owe Thörnqvist
37. Things Fall Apart – Cristina
38. Auld Lang Syne – The Black On White Affair
39. A Christmas Duel – The Hives & Cyndi Lauper
40. Feast of Lights – They Might Be Giants
41. The Infinite Complexities Of Christmas – Michael Nyman
42. The Wrong Way to Celebrate Christmas – Rev. Edward W. Clayborn
43. The Last Month of the Year (What Month Was Jesus Born In) – The Kingston Trio
44. Berceuse de Noël – Line Renaud
45. I Don't Intend to Spend Christmas Without You – Claudine Longet
46. Ding Dong Dandy Christmas – The Three Suns
47. It's Christmas, But It's Not White Here In Our Town – Kishi Bashi
48. Fruitcake – The Superions
49. It's Christmas Time – Sun Ra
50. Beatnik's Wish – Patsy Raye & the Beatniks
51. A Change at Christmas (aay it isn't so) – The Flaming Lips
Her kan du søke etter og låne musikk av disse og andre artister i Deichmans katalog
Les også:
The Chairs – Tears in the Makeup
Stavanger Energi har laget den beste julesangen siden..
Hilma Nikolaisen – en av våre julelåtfavoritter
Gringo Bandidos egenkomponerte julelåt
Katzenjammer – Fairytale of New York